Keith Giffen and J.M. DeMatteis (Text) & Dale Eaglesham (Zeichnungen)
Scooby Apocalypse Vol. 2 (Coming soon!)
Kartoniert, 160 Seiten, vollfarbig, 16,99 EUR
Unmask the next thrilling chapter in this tale of Scooby-Dooby-Doomsday in SCOOBY APOCALYPSE VOL. 2, from the mind of comics superstar JIM LEE, written by Keith Giffen and J.M. DeMatteis, with art by Dale Eaglesham and others!
Fred, Daphne, Velma, Shaggy and Scooby-Doo have gotten mixed up in a lot of spooky shenanigans over the years. But it's been nothing a trip in the Mystery Machine, a handful of Scooby Snacks and a little meddling couldn't fix. Until now. Suddenly the horror is real, the world has been transformed into a zombie-filled wasteland and the gang is on the run. But what if the cause of the apocalypse is one of their own?
The gang's resident brainiac Velma has been hiding a dark secret, one that could change the fate of the world—and separate her from her friends forever. Can Scooby and the gang put aside their differences and save humanity from destruction? Or will they uncover an even more terrifying truth? As Velma herself would say, jinkies!
Collects issues #7-12.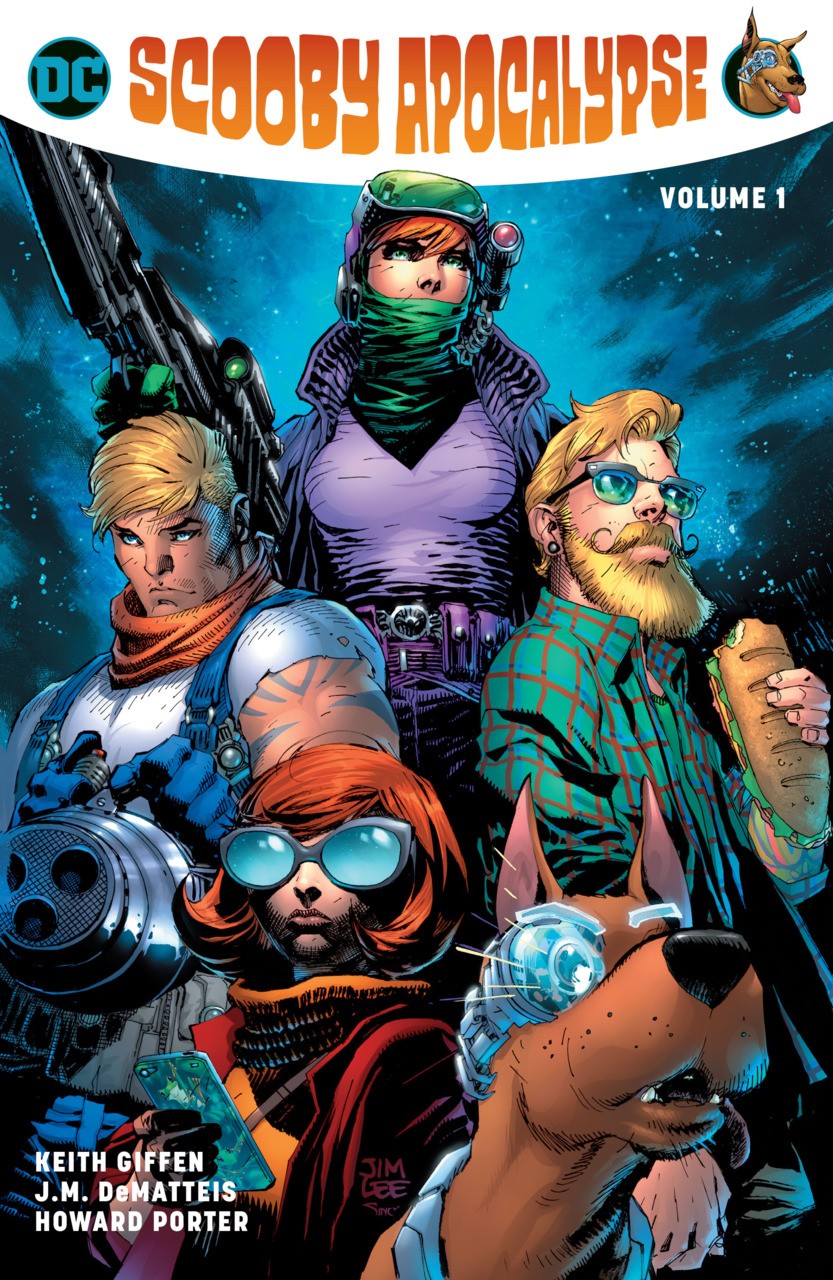 Keith Griffen (Text) & Howard Porter (Zeichnungen)
Scooby Apocalypse Vol. 1
Kartoniert, 176 Seiten, vollfarbig, 16,99 EUR
Fred. Daphne. Velma. Shaggy. Scooby-Doo. Roaming the globe in their lime-green Mystery Machine, they've solved countless crimes and debunked dozens of sketchy supernatural shenanigans.
But what if the horror was real?
Something terrible has transformed our world, turning millions of people into mindless zombie hordes. And only five people—well, four people and one mangy mutt—have the smarts, the skills and the sheer crazy courage to stare down doomsday.
Can these pesky kids and their canine companion—using every incredible contraption in their arsenal—defeat the evil that has overwhelmed planet Earth? We've got only one thing to say about that: ZOINKS!

From comics mastermind Jim Lee and the superstar creative team of Keith Giffen (JUSTICE LEAGUE 3001), J.M. DeMatteis (JUSTICE LEAGUE DARK) and Howard Porter (JLA) comes SCOOBY APOCALYPSE, a whole new spin on the most beloved paranormal investigators in history. Get ready to give Scooby Snacks a whole new meaning! SCOOBY APOCALYPSE VOLUME 1 collects issues #1-6.