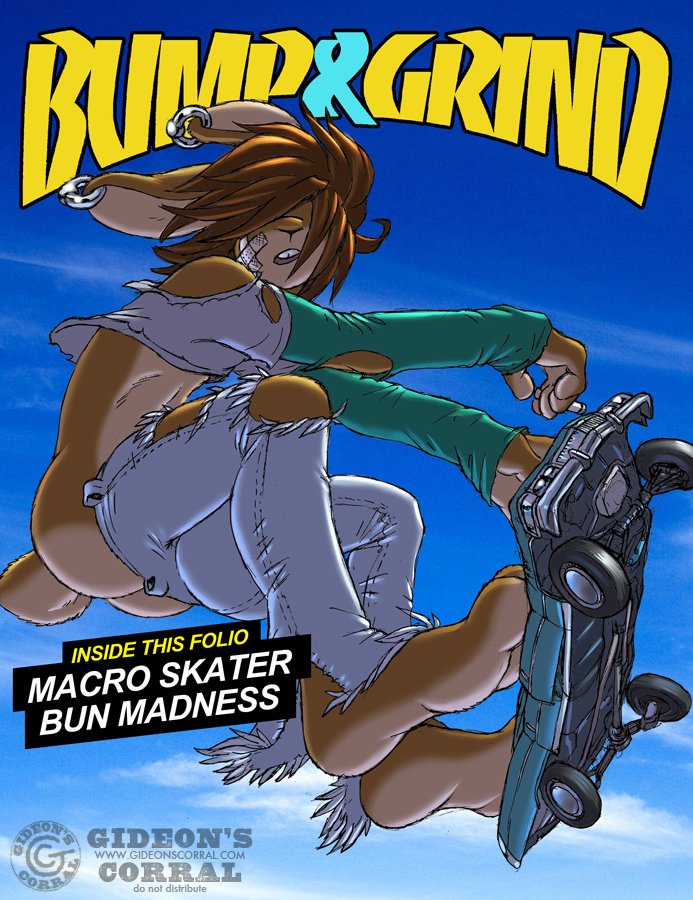 Gideon
Bump & Grind
Kartoniert, 24 Seiten, vollfarbig, 20,00 EUR, Altersnachweis erforderlich
Paperback, 24 pages, full color, 20,00 EUR
Grind was born at Further Confusion 2016 Gideon was asked to draw a Macro abusing cars. It took him some time thinking on it, but finally an image came to his mind. He pictured a macro skater bunny using flattened cars as skateboards. Thus Grind was born.
After being on his own for a while, Grind get a friend. Gideon choose Afghan Hound as the species. Named Bump, he comes from a fairly wealthy family but would rather hit the strrets with Grind. As you will see Bump has some Stallion in his family tree.
Hang out with these two punk assholes in Gideon´s first ever printed all-male erotic art portfolio. 24 pages of full color uncencored XXX macro skater action, yeah!