Bestellanfragen bitte an Diese E-Mail-Adresse ist gegen Spambots geschützt! JavaScript muss aktiviert werden, damit sie angezeigt werden kann. for order requests!


Artbooks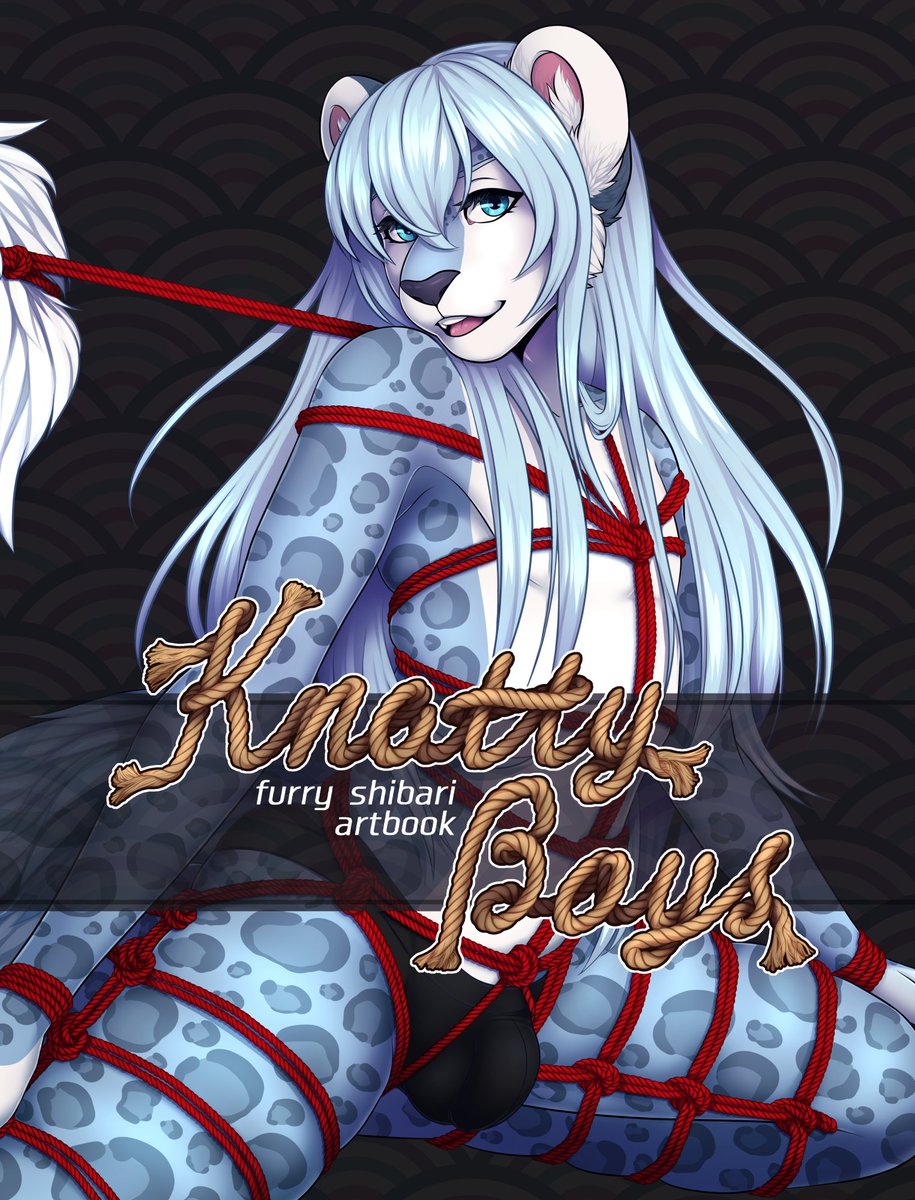 Knotty Boys
Furry Shibari Artbook
Magazinformat, 48 Seiten, vollfarbig, 27,95 EUR, Altersnachweis erforderlich
41 Künstler_innen, ein Thema: gut verschnürte, heiße Kerle. Von süßen Boys bis zu muskelbepackten Typen ist in diesem Artbook alles dabei, was sich in japanischem Shibari-Stil "verpacken" lässt. Die vertretenen Rassen und Settings sind dabei so vielfältig wie die Stile der beteiligten Künstler_innen. Manchmal sexy, doch meist explizit sind dabei die 41 ganzseitigen Illustrationen. Und ein umlaufendes und "befühlbares" Cover rundet das Artbook perfekt ab.
Knotty Boys is an art book featuring furry boys in the artistic practice of Shibari, Japanese rope bondage. The book features high quality work from 41 brilliant artists from all over the world.
Artists Involved:
Accelo, Adiago, Ahro, AkumuShiro, Ciel, Dagger Leonelli, Darkomi, Darkpaw Studios, deadcow, Devicre, Dhe, FuuKuma, Garbonzobear, GhostMotus, Gray Skies, Holiday, Iron Phoenix Ashe, Katibara, Kei, Kittenmod, Lapres, lielrei-f, LovelessKia, Lukurio, Matemi, Neonpossum, Ookami-kun, Ophy, phinja, Purplepardus, RainbowFoxy, Saucy, Shariea, SinfulWhispers15, Sly, Smooshkin, sorimori, Temari-Brynn, tiaa, Yuunis, ZeroNoctem.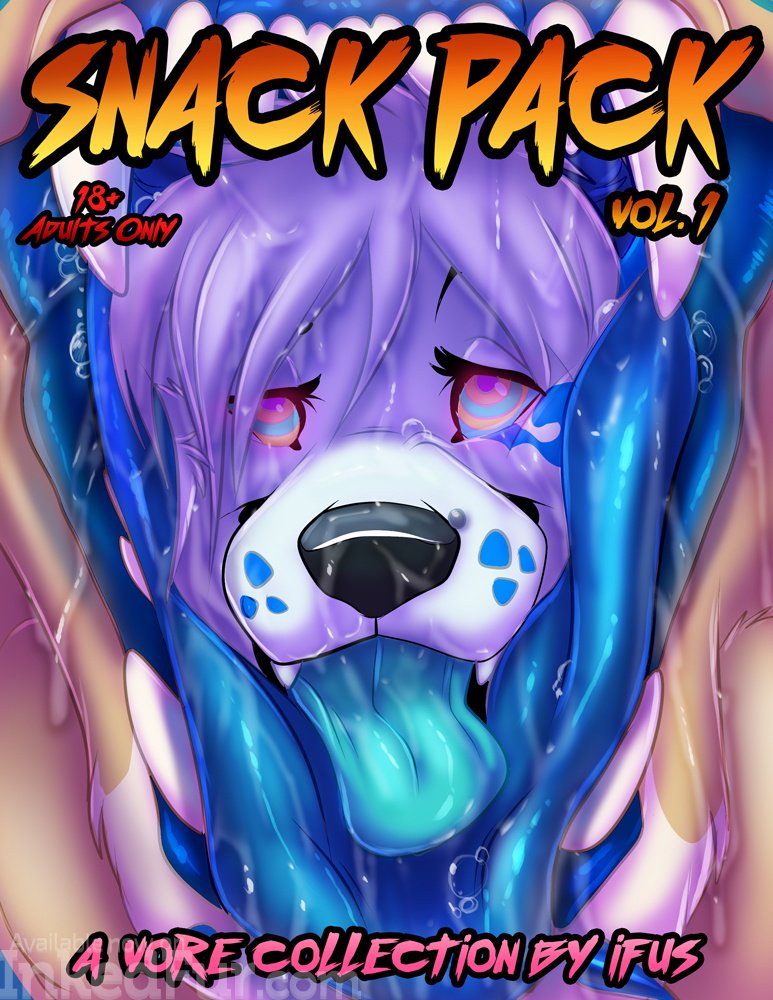 IFUS
Snack Pack Vol.1
Magazinformat, 76 Seiten, vollfarbig, 34,95 EUR, Altersnachweis erforderlich
Snack Pack Vol.2 (Coming soon!)
Magazinformat, 134 Seiten, vollfarbig, 44,95 EUR, Altersnachweis erforderlich
Soft Vore – das Verschlungenwerden bei lebendigem Leibe - ist sicher nicht jederfurs Sache, aber die Zeichnungen von IFUS haben ihr ganz eigene Qualität und Niedlichkeit. Schön also, dass es jetzt zwei Artbooks mit ganz- und halbseitigen Illustrationen von ihr erschienen sind. Zumeist Comissions mit mehr oder weniger bekannten Fursonas, die alle am Ende der Bücher aufgeführt werden. Einige Vorzeichnungen, Studien und Comic-Sequenzen ergänzen die Bände. Aber Vorsicht: Neben vielen Mawshots und gefüllten Bäuchen gibt es auch einige Bilder mit sexueller Komponente und sogar ein paar "Innenansichten". Und mit Magensäften ist nicht zu spaßen. ;-)
Wet your appetite with this scrumptious collection of variety of vore artwork by Ifus. Enjoy 76 pages (Vol. 1) + 134 pages (Vol. 2) of nomming, slurping, and inviting mawshots to get your fill of full, brightly-colored images, sketches, and more! Naughty in more then one way!
Warning: Contains nudity and digestion!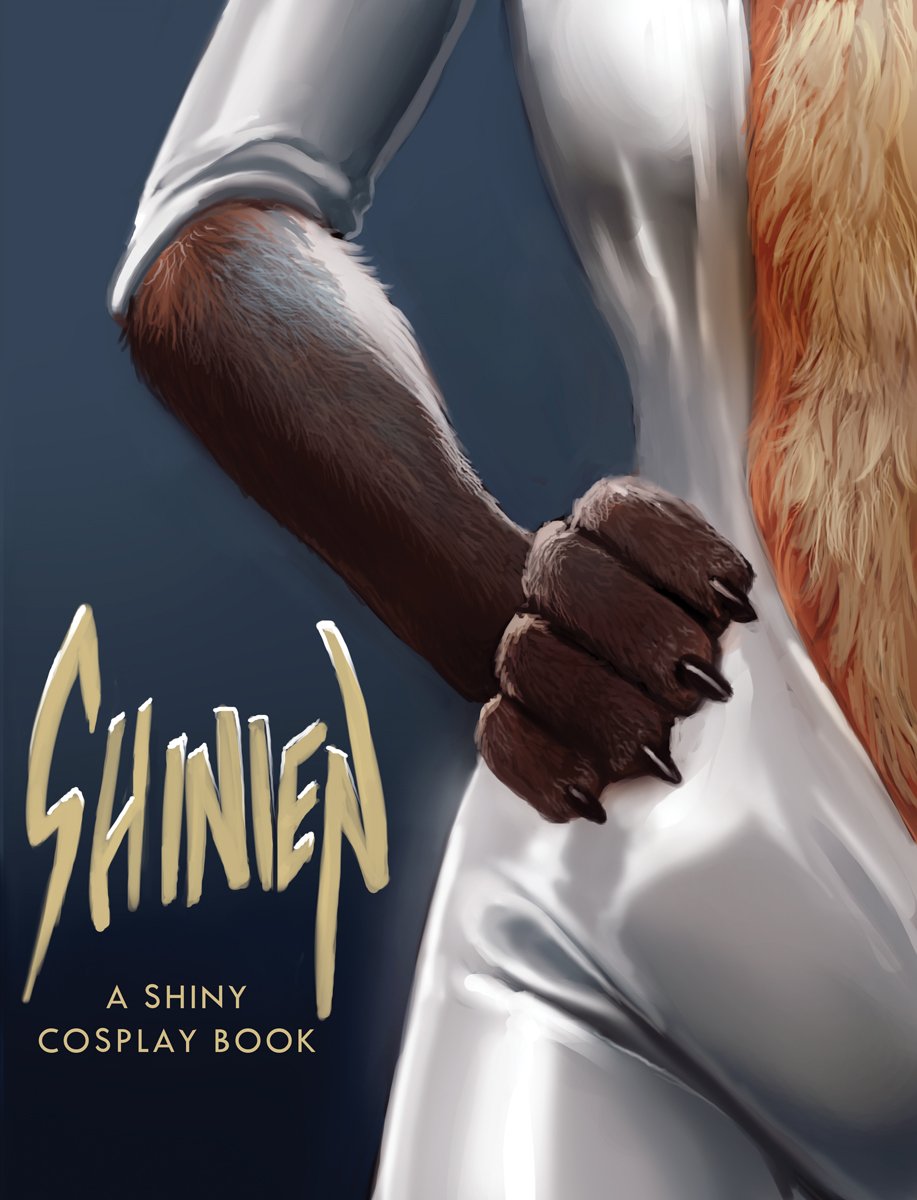 Trunchbull (Ed.)
Shinien
A Shiny Cosplay Book
Kartoniert, 20 Seiten, vollfarbig, 9,95 EUR
There is a surprising lack of clean latex work in the furry community and in printed works in general. That's where this book comes in!
Through the collaborative efforts of many different artists, this small project came together to form SHINIEN.
Enjoy this assortment of your furry friends in shiny cosplay that can be shared with everyone.
Comics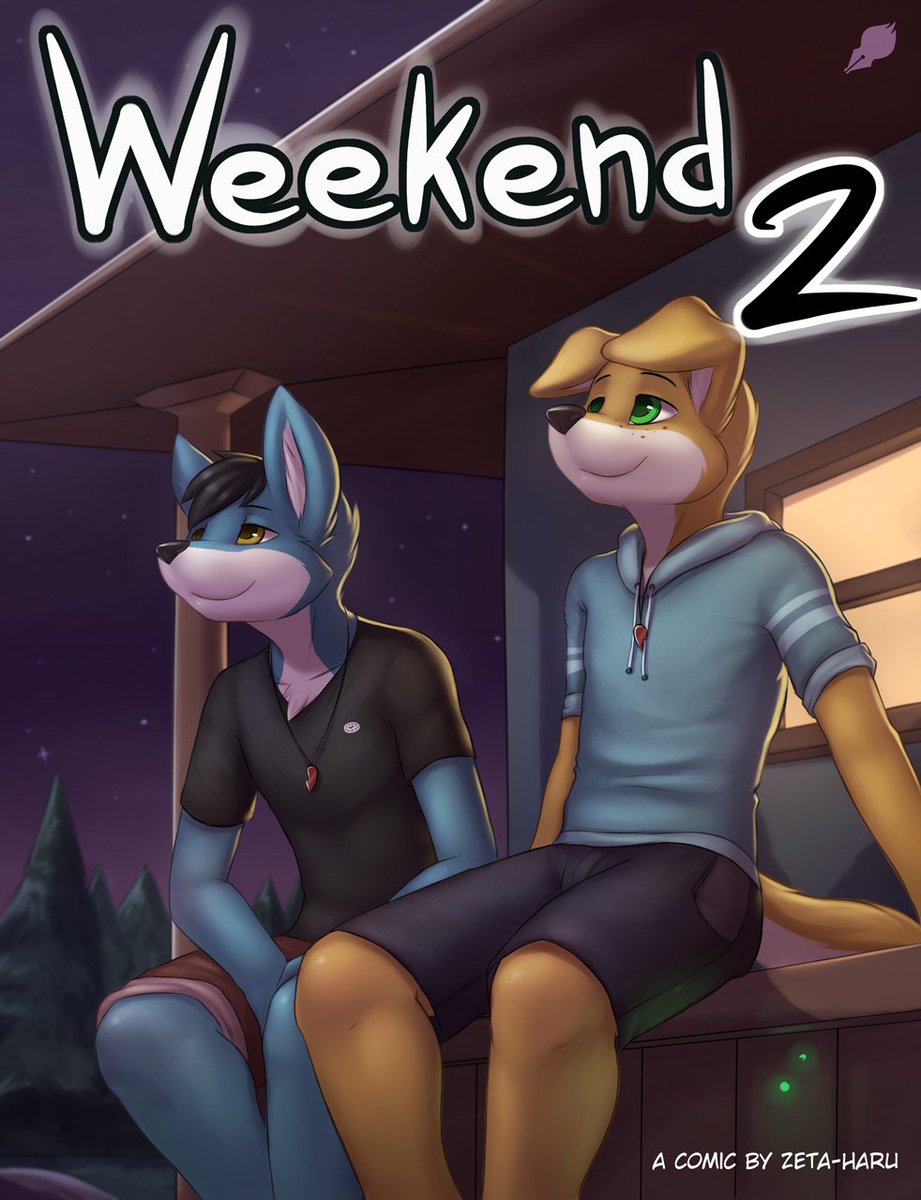 Zeta-Haru
Weekend 2

Magazinformat, 52 Seiten, vollfarbig, 24,95 EUR, Altersnachweis erforderlich
Joel und Daniel sind schon seit einiger Zeit fest zusammen, doch wieder kommt ein besonderes Wochenende, an dem ihre Beziehung auf eine Probe gestellt wird. Zusammen mit Freunden von Joel, Kate und Taylor, geht es in ein Feriencamp und neben zärtlicher Zweisamkeit und heißem Sex in freier Natur gibt es auch Spannungen zwischen den beiden. Daniel scheint nicht mit Tayler klar zu kommen und in seiner Verliebtheit sieht Joel den Grund dafür nicht...
Einfühlsam und konsequent aus der Sicht des etwas naiven Joel zeichnet Zeta-Haru einen Stolperstein für viele frisch verliebte Paare nach, ohne dabei auf - mitunter auch abenteuerlichen - Sex zu verzichten. Sechs ganzseitige Illustrationen runden diesen ebenso süßen wie heißen Band ab.
This is the continuation of the story between the gay canines, Joel and Daniel. In this story, they go to camp together and have lots of fun.
Zeta-Haru
Weekend
Magazinformat, 22 Seiten, vollfarbig, 12,95 EUR, Altersnachweis erforderlich
Die Jugendfreunde Joel und Daniel treffen sich zu einem Wochenende wie in alten Zeiten. Sturmfreie Bude, essen, quatschen, daddeln. Doch Joel empfindet mehr als nur Freundschaft für den Spielkameraden aus Kindertagen. Geht es Daniel genauso?
Einfühlsam und konsequent aus der Innensicht Joels beschreibt Zeta-Haru dieses Wiedersehen. Die Gefühle, die Zweifel und die erotische Anspannung (beim ersten Sex) des jungen Mannes kommen dabei besonders zur Geltung. Der Zeichenstil ist süß, aber auch sexy und das offene Ende rundet die Geschichte perfekt ab.
This is the start of a tale between two childhood friends that are having feelings for each other and nervous on how to proceed.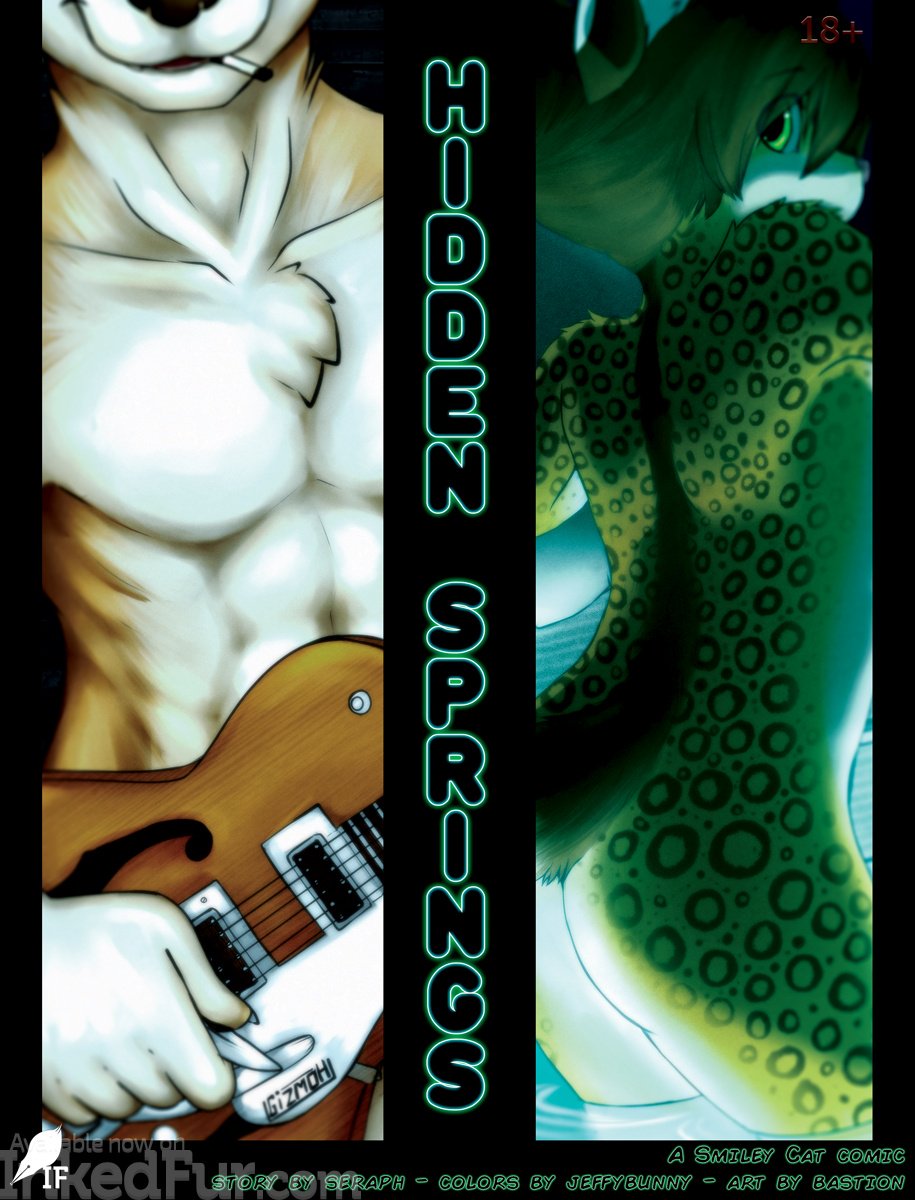 Seraph (Text) & Bastion (Zeichnungen)
Hidden Springs
Magazinformat, 36 Seiten, vollfarbig, 22,95 EUR, Altersnachweis erforderlich
A relucant family vacation for a cute and sassy teen ocelot could become something so much more. While at a ski lodge, a sexy and confident akita invites him to the hidden springs.
Story by Seraph, art by Bastion & colors by Jeffy Bunny. Includes bonus material never posted online!
Isabel "Snow-Shine" Paquette
Magical Unicorn Sex Adventure
2-Year Anniversary Double Issue
Magazinformat, 68 Seiten, vollfarbig, 27,95 EUR, Altersnachweis erforderlich, Altersnachweis erforderlich
Ein namenloses Einhorn, ein Märchenwald, eine gefahrvolle Suche und eine magische Verwandlung? Kommt irgendwie bekannt vor, oder? Aber keine Angst, dies ist kein Abklatsch von "Das letzte Einhorn", sondern ein eigenständiger Comic mit vielen spritzigen Ideen. Denn das (männliche) Einhorn wird nur in seine Anthro-Form verwandelt und die Suche nach dem dafür Verantwortlichen führt über diverse Sexpartner. Als ersten den Gott des Waldes. Natürlich ein stattlicher Hirsch, aber durch den gleichen Zauber verwandelt wie das Einhorn. Und der verlangt nichts weniger für seine Hilfe als die Jungfräulichkeit des Einhorns...
Wunderschön anzusehen, ein bisschen albern und sehr, sehr sexy ist dieser Comic von Snow-Shine geraten. Diese Neuausgabe enthält Kapitel 1 und 2 des Webcomics und bisher nur auf Patreon veröffentlichtes Material.
The story of a lonely unicorn, whose life and body is changed forever by a malevolent magical being, now searches for love amongst his varied and easily aroused mythical friends while looking for a way to return to his old life. This special two-year anniversary edition includes previously Patreon-only content, all of Issue #1, and the latest Issue #2. Join the lovely Eros tonight.
Ebenfalls erhältlich ist das erste Kapitel zum reinschnuppern im Heftformat (28 Seiten, vollfarbig, 7,95 EUR).
Reyn Goldfur
Caves and Critters
Volume 1 + Volume 2 + Volume 3 (new)

Kartoniert, je 138 Seiten, vollfarbig, je 32,95 EUR, Altersnachweis erforderlich
The exploits of a cheerful, axe-happy warrior by the name of Theran and a far less cheerful sourceror known as Kharma, along with a cadre of allies, enemies, and rivals. "Caves and Critters" is a tale of action, adventure, and occasional graphic and utterly shameless smut.
Volume 1 contains the first three chapters along with bonus content not posted anywhere online.
Volume 2 contains chapters four and five along with bonus content not posted anywhere online.
(new) Volume 3 continues the adventures of Ghargash, Duk, and a new ally-in-arms, Arcturius, as they unveil the mystery behind the fate of the once-great desert city of Bah'rith; home ot the shrine of the elemental spirit of flames, Valkhan, and a cataclysmic event that claimed the lives of every citizen within. As if that wasn't enough, we return to Theran and his friends as they fight to free a downtrodden mining town from a bandit clan, making new allies on the way and, of course, shagging them! Because, why wouldn't you?
This volume contains chapters six and seven along with bonus content not posted anywhere online, even an all-new, never-before-seen 10-page lewd-as-hell mini-comic just for the print edition.

Ram the Dragon
Dragon Rider: And Other Draconic Tales
Magazinformat, 40 Seiten, vollfarbig, 27,95 EUR, Altersnachweis erforderlich
Enter a world of draconic fun in this erotic anthology starring feral dragons and anthropomorphic ladies.
Three sexy comics will redefine your dragon stereotypes from princess kidnapping to dragon riding; and open your eyes to the secret side of these mythical creatures.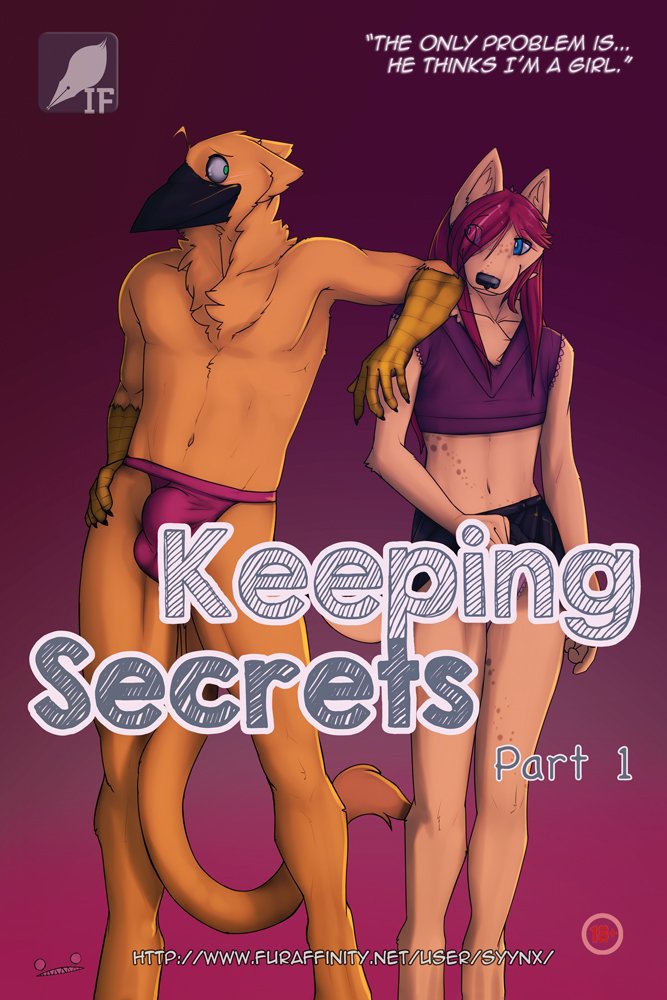 Syynx
Keeping Secrets Part 1
Heftformat, 16 Seiten, vollfarbig, 7,95 EUR
Femboi Alexis wird unten ohne in der Umkleidekabine von Nick überrascht. Der Greif Nick ist zwar tollpatschig und schüchtern, aber auch höchst erregt und die Situation eskaliert schnell. Aber wie verheimlicht Alexis, dass er gar keine Frau ist?
Süßer Crossdresser-Comic mit viel Humor und schneller Action, der nach einer Fortsetzung schreit. Ein doppelseitiges Pin-up und das Backcover von Snow-Shine (Magical Unicorn Sex Adventure) rundet das Heft ab.
A "straight" guy finds what he believes to be a girl in a dressing room and is in for a little surprise.

Novels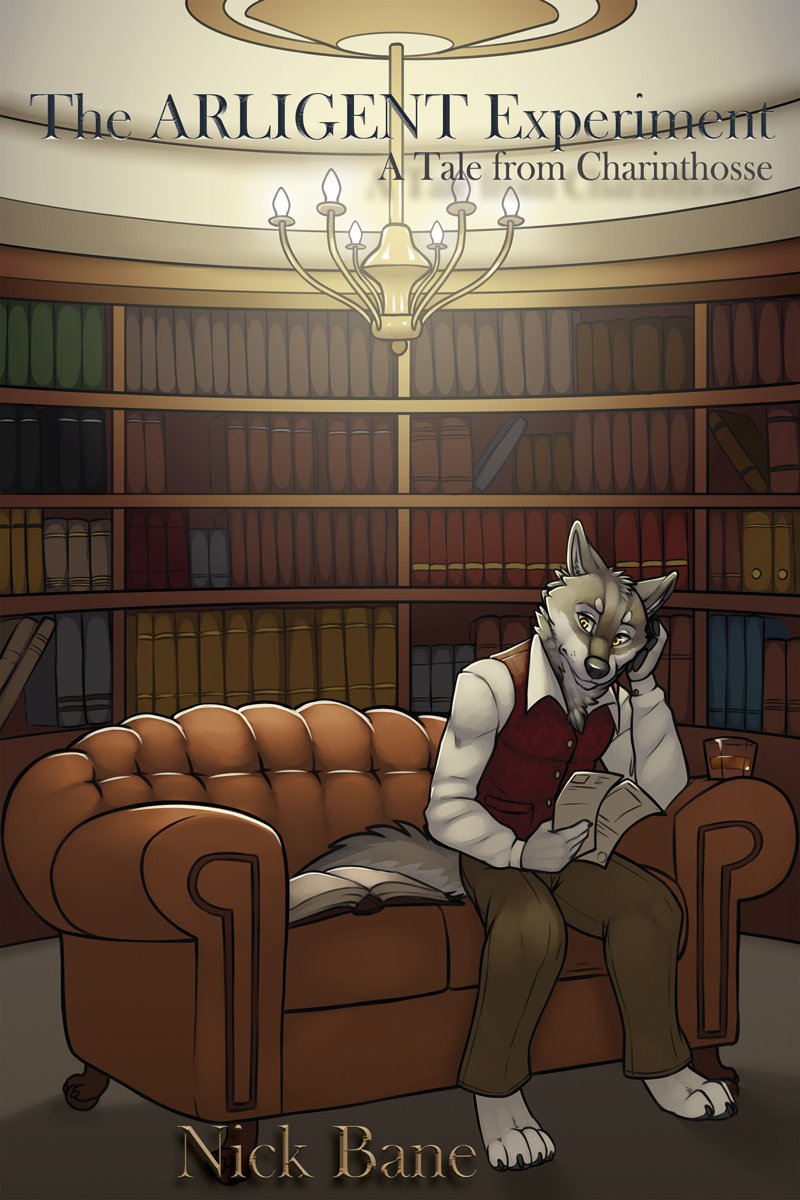 Nick Bane
The ARLIGENT Experiment (Coming soon!)
A Tale from Charinthosse
Kartoniert, 130 Seiten, 16,95 EUR
Cover von Tsaiwolf
To Theodore Locke, the churns of industrial revolution were lack-luster at best. It wasn't because new technology wasn't fascinating, but rather that he just was content to let the world do as it pleased. Problems were an ocean away at best–and behind some unimaginably tall wall from there, and he didn't care to chase them down to deal with them.
He was comfortable, in a life of leisure that was afforded to him by his employment in the world-renowned bordello, The Silver Ladle. It wasn't until the happenstance meeting of a soldier-scholar, inside of his own room that he was unwillingly brought into a ring of civil war, espionage and occult science.
Now, Theodore is faced with a choice that could determine the flow of history of a world just didn't pay attention to; either he could allow the war to continue rather than intervene on behalf of a nation, or he could stand in the way of those who would twist science in an effort to seek God…