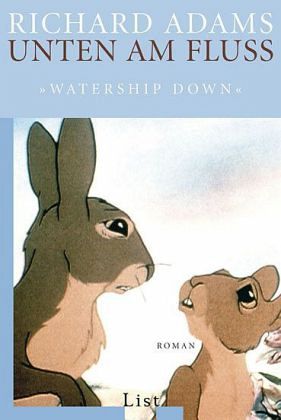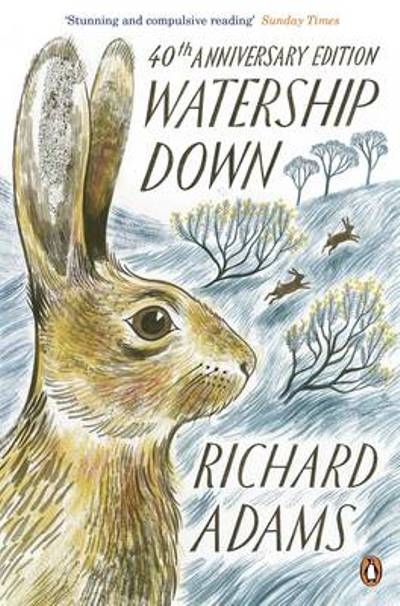 Richard Adams
Unten am Fluß - Watership Down
Kartoniert, 656 Seiten, 9,95 EUR
Paperback, 482 pages, 9,95 EUR
Die weltbekannte Saga vom Exodus der Kaninchen: Der junge Fiver spürt, dass seinem Volk das Verderben droht. Nur seine engsten Freunde kann er überreden, mit ihm das Kaninchengehege zu verlassen und sich auf die Suche nach einer neuen Heimat zu machen. Was sie unterwegs durchleben, ist so beispielhaft wie fesselnd: zahllose Abenteuer, Meuterei, Treuebruch und Heldentum, Schlachten mit hohem Blutzoll - und schließlich der glückliche Einzug ins Land der Freiheit und des Friedens.
40th anniversary edition of Richard Adams' picaresque saga about a motley band of rabbits - "Watership Down" is one of the most beloved novels of our time.
Sandleford Warren is in danger. Hazel's younger brother Fiver is convinced that a great evil is about to befall the land, but no one will listen. And why would they when it is Spring and the grass is fat and succulent? So together Hazel and Fiver and a few other brave rabbits secretly leave behind the safety and strictures of the warren and hop tentatively out into a vast and strange world.
Chased by their former friends, hunted by dogs and foxes, avoiding farms and other human threats, but making new friends, Hazel and his fellow rabbits dream of a new life in the emerald embrace of Watership Down...
Richard Adams
The Plague Dogs
Kartoniert, 416 Seiten, nur in englischer Sprache erhältlich, 16,00 EUR
Two dogs, Snitter and Rowf, escape from a research laboratory in the Lake District where it is wrongly supposed they have been purposely infected with a deadly virus and now pose a dangerous threat to the human population. As the authorities give chase, the two friends make their way through the hills and across the moors, along the way learning to survive on their wits and finding friendship and help from a fox they encounter. They dream of finding their original owners and a safe haven - but the hunt is on. A lyrical and engrossing tale, The Plague Dogs is a remarkable journey into the hearts and minds of two canine heroes.
Another wonderful classic from the author of "Watership Down", a cross between "The Blade Runner" and "The Incredible Journey". Richard Adams's classic adventure story about two dogs who escape from an experimental research lab in the lake district; a topical allegory which addresses the issue of animal rights.